Memorial art, rock show for TC Edwards to be held Monday | News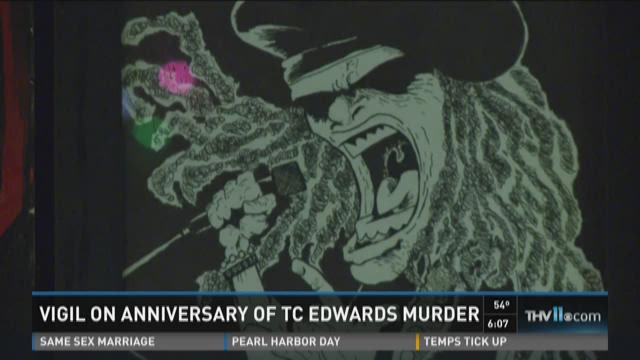 LITTLE ROCK, Ark. (KTHV) – On the one year anniversary of the death of local musician TC Edwards, a memorial event will be held in his honor.
Edwards was found dead last year in a carport with a reported gunshot wound to the head.
On Monday, Dec. 7, there will be an art show and auction at The Oyster Bar, a candlelight vigil walk, and then a rock show in Edwards' honor at Pizza D'Action.
Reverend Benny Johnson will hold a press conference at The Oyster Bar at 3 p.m. on Monday before the event.
All proceeds from the art auction benefit TC's Memorial Fund, which collects funds for the production of art and music by local artists and musicians in Edwards' memory.
For more information, click here.
Previous Stories:
LRPD confirms death of TC Edwards
Questions surround local musician's death
Community mourns death of local rock musician
Reward offered in TC Edwards case