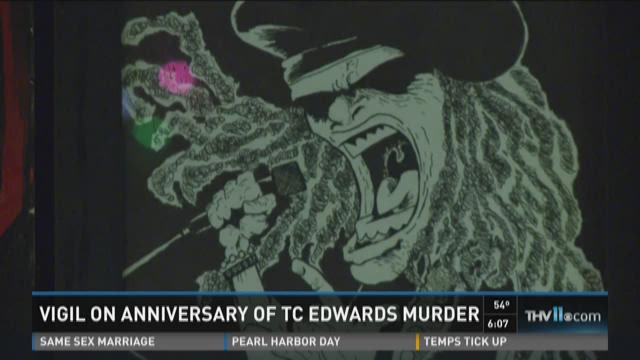 LITTLE ROCK, Ark. (KTHV) – On the one year anniversary of the death of local musician TC Edwards, a memorial event will be held in his honor.
Edwards was found dead last year in a carport with a reported gunshot wound to the head.
On Monday, Dec. 7, there will be an art show and auction at The Oyster Bar, a candlelight vigil walk, and then a rock show in Edwards' honor at Pizza D'Action.